You will already know that they are all directing us toward the same goal – to ensure the safety and wellbeing of adults in care.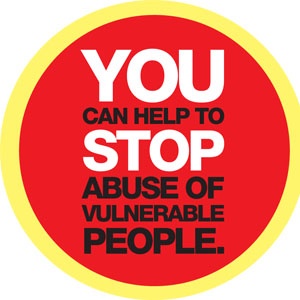 Unacceptably, abuse and neglect is more likely to happen to older people or people with disabilities who have greater care and support needs.
They may be less likely to identify abuse themselves, or to report it, and may be seen as an easy target. Particularly at risk are people with communication difficulties because they may not be able to alert others. Sometimes people may not even be aware that they are being abused, and this is especially likely if they have a cognitive impairment.
Fortunately, we have procedures in place to protect and safeguard vulnerable people, so let's have a look at a few of them, what they are and what we can do.
SOVA (Safeguarding of Vulnerable Adults)
POVA (Protection of Vulnerable Adults)
SAAR (Safeguarding Adults at Risk)
Effectively, SOVA & SAAR are the frameworks and POVA is part of the legislation.
SOVA Training and SAAR Training are, in essence, the same. Both provide the information around the acts, legislation, policies and procedures, demonstrate responsibilities along with practical applications and help you to identify types of abuse along with ways to report it.
The good news is that it is relatively straightforward to educate others on the requirements and solutions to help those most in need.
For further detail, click on the link below
References
SCIE (Adult safeguarding: Types and indicators of abuse)